Gas or Oil Appliance Servicing in Raunds & the surrounding areas
Our Gas & Oil Servicing is offered throughout Northamptonshire, Bedfordshire & Cambridgeshire, including Raunds, Rushden, Kettering, and Wellingborough, and our services are always Oftec and Gas Safe registered.

Make an appointment for your annual servicing with Regal Heat Ltd. Our comprehensive service is designed to keep your gas or oil appliance in good working order and assists prevention of future issues. Servicing is required to keep your home and appliances safe and functional, as well as to maintain any manufacturer's warranty. Call 0800 772 0015 or use the contact form on our website to schedule your yearly inspection.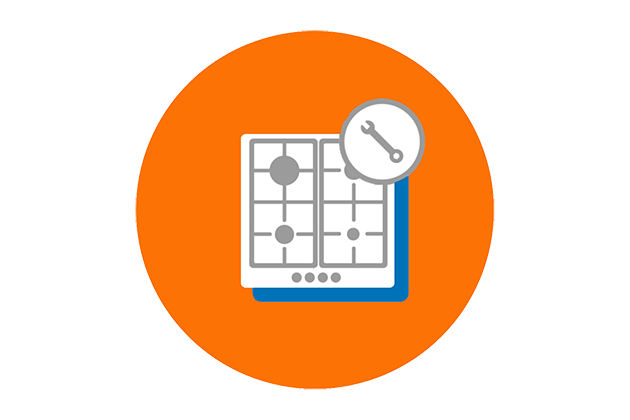 Benefits of Annual Servicing

Servicing your gas or oil appliance once a year comes with an abundance of advantages and bonuses. It is repeatedly advised by both gas engineers and manufacturers, and it is an important aspect of keeping a gas or oil appliance safe and healthy. The following are the most compelling reasons to book a service:
Extend the life of your appliance
A service reduces wear and tear on your appliance's parts and extends its life. You can avoid the cost of installing a new appliance or costly repairs by keeping your current one in efficient working order.

Lower your monthly costs
A service will improve the efficiency of your oil or gas appliance, cutting your costs and slowing the depreciation of your appliance over time.
Maintain your appliance's manufacturer's warranty.
Most extended warranties need an annual service to ensure that your appliance is in proper working order.

Why you should choose Regal Heat Ltd for expert appliance servicing in Wellingborough & the surrounding areas?

Regal Heat is a company situated in Northamptonshire. For many years, we have provided a valuable service to our clients. We believe in providing not only safe and dependable service, but also a service that impresses our customers. To see what we're talking about, have a look at our 65+ positive reviews.
All gas or oil appliance services will be completed to the highest standards, without giving you any stress, and will be fully registered by a Gas Safe Registered or Oftec Registered heating engineer. Allow Regal Heat Ltd to handle your annual servicing for you.



A qualified heating engineer can assist you in scheduling a service or provide advice on our appliance servicing.
Call Regal Heat Ltd at 0800 772 0015 or fill out our simple contact form to learn more about our services or to receive a free estimate. Regal Heat Ltd provides heating services across a 20-mile radius including Bedfordshire, Cambridgeshire & all of Northamptonshire including Raunds, Rushden, Kettering & Wellingborough